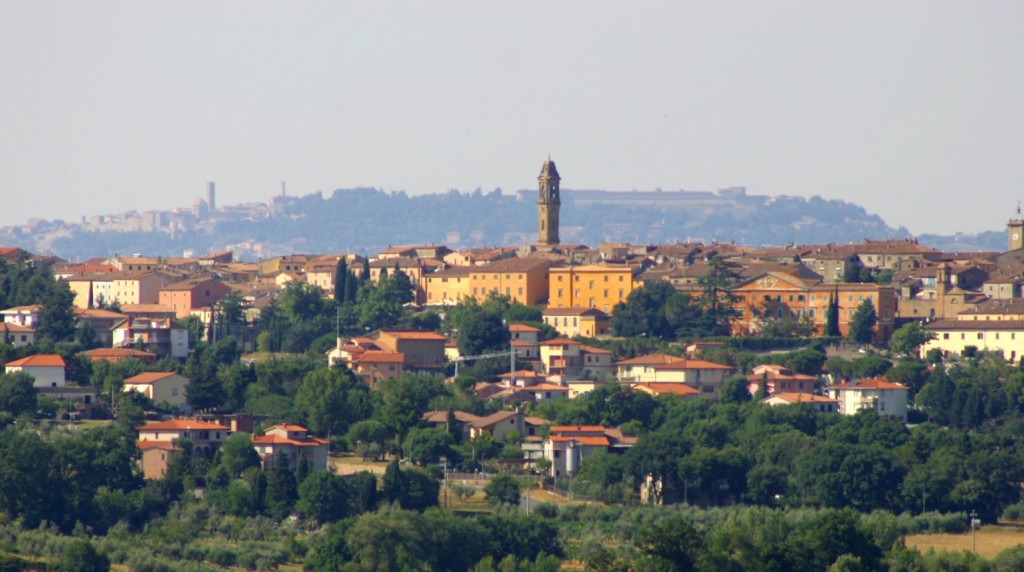 The village, whose origin is prior to the year 1000, preserves its structure of medieval castle with walls and access gates.
The view on the "caves" is particularly impressive : it is a phenomenon subject to landslides similar to the cliffs in Volterra, which has swallowed up the most ancient buildings over the centuries. 
The Romanesque church (XII century) keeps its austere original façade, while the interior readapted between the XVIII and XIX century still preserves a nave and two side aisles and is enriched with frescos and valuable works of art.

The theatre of the "Coraggiosi" dates back to the XIX century: it has been built according to the canons of the Italian classic theatre, shaped like a horseshoe with the stalls and three orders of boxes. Recently restored , it has become a place for shows, concerts and cultural events. There are several courtly palaces of the same period which flank Via Roncalli.
Among them Casa Bicocchi, a perfectly preserved residence with a complete furniture and open to the public; Palazzo de Larderel with a neoclassic style, once owned by the de Larderels, a family who started up the exploitation of the boraciferous fumaroles; Palazzo Ricci which houses the town hall library and an interesting collection of ceramics of Pomarance dating back to the XVI and XVII century. In the Misericordia you will find an Internet point.
   At Pomarance you can find a manège with a riding school, a wellbeing centre, tennis and basketball courts also available during night time.
There is a supermarket as well as shops of many kinds. There are restaurants both in the village and in the nearby hamlets where you can taste characteristic dishes of the area.